I am on the TGV to Paris as I write this, on my way to act as "Président du Jury", Typography category, of the annual design competition organised by the Club des Directeurs Artistiques de Paris. I don't know when I'll be ready, yet one thing is certain – this instalment of My Type of Music is late. Although I did manage to assemble all the covers and do basic research, it was a bit difficult for me to snap back into rant mode last week. I honestly don't know how this episode will work out. Here's some album covers from January, with the first ones dating back as far as the end of November.
Occasionally I get trumped by my expectations. The striking double-exposed photograph of a goat's head is what initially drew me to the cover of Bruiser, the third album for British indie rock band The Duke Spirit. However it was the type that puzzled me. At first I thought it might be Akzidenz-Grotesk Light Condensed (too square) or Titling Gothic Condensed Light (R too square, S too round). After trying the lesser-known TV Nord Condensed Light I went through our entire list of other News/Trade Gothic alternatives, but still couldn't pin this one down. The key was the curvature of the spine of the "S", the height of the waist of the "R", the not too square/not too round quality of the bowls and the balanced character of the letter forms.
Eventually it struck me that this "simply" is FF DIN Condensed Light, which frankly made me feel like a fool for not recognising it immediately. This is because I originally learned to know the DIN faces as technical and slightly awkward designs in one medium weight and two widths. Albert-Jan Pool improved and dramatically expanded them into today's immensely popular super family counting five weights in regular and Condensed widths, all with matching italics, and five Round weights.
To make everything a little more confusing some versions of the album sleeve, as well as the cover for the single Surrender for example, trade in FF DIN Condensed for the equally popular Agency FB. This revival is based on a single-weight narrow square sans serif designed in 1932 by Morris Fuller Benton, reworked into a family of also 25 styles by David Berlow (and is a lot easier to identify).
Rational type families with a clear methodology in the succession of weights and widths make typesetting more reliable and predictable. Yet I will always have a soft spot for vintage designs with a little quirk. For example the gaps in the range of weights and widths in Monotype Grotesque force you to think out of the box and work a little harder. Similarly the differences in design between the lighter and the heavier weights of Beton can make the use of this geometric slab serif quite surprising. In the same genre Memphis also has something unexpected – for example the ear of the lowercase "r" becomes a circle in the Bold and Extra Bold weights.
Memphis is used to set the artist's name on the album sleeve for In Case You Didn't Know, the second album for the 2009 X Factor (UK) runner-up Olly Murs featuring Rizzle Kicks and Jester as guests. I would have preferred a contemporary alternative like FF Ernestine, Lexia or Kulturista. Although the design is not exceptional, I like that a typographic solution was used for such a mainstream release. The letters cut out in the coloured pages in the background lend the artwork a playful atmosphere which suits the boyish looks of the singer.
White Alternate Gothic No. 1 reversed out of a photograph of off-white paper. What more would you need for an EP called Nothing by Zomby?
ScreenFonts episode of March & April 2011. The artwork is by Parisian graphic designer/animator So Me (Bertrand Lagros de Langeron), the art director for Ed Banger Records. He already has been featured here on The FontFeed and on Unzipped as he produces very interesting music videos.
Art aficionados will have noticed the illustration on the album sleeve is an homage to David Hockney's Portrait of an Artist (Pool with Two Figures). Album title and artist name are truly hand lettered (repeating characters are not identical) in a Century-style serif face, outlined and shaded.
Gary Numan can barely be seen in the photograph on Dead Son Rising, his album of songs that grew from unused demos from his previous works. The image was taken by Ed Fielding. He explains in an interview with Quiet City that working with the veteran new wave artist was a dream come true. Having always been a fan of Numan's work, Fielding had the opportunity of shooting one of his shows at Leeds for a local webzine. After seeing these photographs online, Gary's manager – and producer of Dead Son Rising – Ade Fenton asked Fielding to collaborate on his project Artificial Perfect. Gary Numan saw the work and liked the concept, and through this Fielding ended up working closely with Numan.
As Dead Son Rising was Fielding's first major album with Gary and something he wanted to be proud of, it was a real challenge. Before he heard any of the music, he had a gut feeling that he wanted to shoot in an asylum – the brief was to find a place that was bleak/industrial/barren/sinister. There were some safety concerns during the shoot because the asylum had been closed for a number of years and the place was quite run down and unsafe in areas. There were many rooms and corridors to explore, so the challenge was to get the images safely. On top of that the shoot also was done in winter, so it was very cold and damp with lots of standing around for hours. The resulting images proved to be worth the effort, and can be explored in the CD booklet of the album.
The typography on the Dead Son Rising album sleeve is nicely done. It is set in what looks to be blurred News Gothic caps, with a mirrored N, as well as mirrored 2s and a 3 substituting for the S and E respectively. There's just the right amount of these substitutions; more would have been overdoing it. A simple red dot above the text provides the finishing touch.
Undun, the 13th studio album by The Roots is a concept album about the life of Redford Stephens, a fictional character who gets involved with drugs. The photograph gracing its sleeve is by Jamel Shabazz, a photographer, lecturer and teacher of the visual arts, whose work spans decades. Shabazz has been documenting the Urban Life for over 30 years. Born and raised in Brooklyn, NY he picked up his first camera at the age of 15 and proceeded to record the world around him. Jamel has drawn inspiration from the great James Van Der Zee, Gordon Parks, Robert Capa, Chester Higgins and Eli Reed.
The type is unassuming, centred in the "blank" sky area of this beautiful image. Yet I think there really was no need to resort to tired default faces like Adobe Caslon and Helvetica. Even when working with a classic-looking image contemporary faces work perfectly well.
The artwork for Johnny Foreigner vs Everything, the fourth full-length album for British rockers Johnny Foreigner was created by the band's long-time visual media assassin Lewes Herriot. The overpainted image features Herriot's signature ghost figures, like creepy rejects from a twisted Pac Man game. Matching the darkly cartoonish atmosphere, the album title was hand lettered in an elongated upright script and shaded sans caps similar to FF Prater Block.
The album cover for their Danger Mouse-produced seventh studio album El Camino is as straightforward as the music of The Black Keys, with the type in extruded sans caps.
On This One's for Him: A Tribute to Guy Clark Shawn Colvin, Rodney Crowell, Steve Earle, Patty Griffin, Lyle Lovett, Willie Nelson, Ron Sexsmith, Kevin Welch, John Townes Van Zandt II, and The Trishas are just some of the singers who contributed to this two-disc tribute to Texan singer-songwriter Guy Clark. I had to call in the help of Typophile's deadly efficient Type Identification Board to find out the sans caps were Nick Shinn's Sense. This family is one half of a type system built around a cultural axis, with a modern (Sense; minimalist) and an old style (Sensibility; humanist) variant positioned as the poles of the sans serif genre.
A couple of years ago extremely bold display faces with (almost) disappearing counters were all the rage. Their popularity has waned a little, but they still occasionally pop up on posters, covers and album sleeves. An example of this style can be seen on Back to Love, the fourth release for the soul singer Anthony Hamilton featuring production from Babyface, James Poyser, Kelvin Wooten, and Salaam Remi. The angular typeface is Radomir Tinkov's Tenshu, which could be mistaken for a seventies design.
The alternate poster for most recent instalment of ScreenFonts – was "Jónsified" for the original soundtrack composed by the Sigur Rós singer Jon Thor Birgisson. The tree-with-animal-paws motif was placed on a textured background, Interstate was swapped for a distressed narrow sans, and smudgy handwriting was added. All these little changes alter the atmosphere just right to match the mood of Jónsi's ethereal and poetic music.
After having been spotted on the cover for two episodes ago, Michael Cina's art shows up again, this time on Headcage, Matthew Dear's four track EP produced with Van Rivers and the Subliminal Kid. Hoefler & Frere-Jones' Verlag, originally created for the Guggenheim Museum, perfectly suits the subdued and art-like lay-out. Their website explains that this geometric sans was inspired by both rationalist designs of the Bauhaus school, such as Futura and Erbar, and newsier sans serifs such as Tempo and Metro/Geometric 415.
The album cover for June 2009 episode of ScreenFonts. A number of typefaces have similar square capital As – Futura Display, FF Moderne Gothics, Refrigerator Deluxe, MVB Solano Gothic Retro and so on. The band name underneath is set in Brothers with Stylistic Alternates activated. On the FontShop website these can be previewed simply by collapsing the Controls (the cog symbol), which gives access to the available OpenType features.
I couldn't care less about Futura used on the album sleeve for A Different Kind of Fix, the third album for British rock band Bombay Bicycle Club, produced by Ben Allen along with contributions from Jim Abbiss and Jack Steadman. No, I am fascinated by the pseudo-scientific illustration, like an anatomic plate from a magical parallel universe. Brighton illustrator Katie Scott created this artistic impression of the brain, oesophagus and nasal passage, as well as the drawing on the CD disc itself and other covers for the band. Like Dummy magazine explains, Katie visualises alien and human forms in minute detail through anatomical and nature-themed illustrations, some intended to be more accurate interpretations than others. Her work hints at 50s science book diagrams and H.G. Wells novels, while her sketchbook drawings are hilariously dry but still awesome to look at.
The cover for Emotional Traffic – Tim McGraw's last album on Curb Records, originally completed in 2010 and featuring Ne-Yo as a guest – had me laugh out loud. Instead of having a genuine quote from an actual review, the country singer put "My best album ever" in ITC Franklin Gothic Extra Compressed on the album cover, a quote by… himself. As if he was going to say anything else!? What a ridiculous thing to do. The script is Brisa.
Another country album, another forgettable mainstream album sleeve. The only thing worth mentioning on 100 Proof by American Idol contestant Kellie Pickler is Richard Lipton's elegant Sloop Script, which comes in two styles of capitals and three styles of ascenders and descenders. The designer could at least have mixed them up a little for a more lively and sophisticate appearance.
On Area 52 producer Peter Asher and a 13-piece Cuban orchestra help reinterpret some of Rodrigo y Gabriela's favourite songs. The illustration mimicking a revolutionary wall painting makes sense, yet I fail to understand why a Cuban-themed album has a motif resembling the war flag of the Imperial Japanese Army as a background and faux-Cyrillic typography.
Just like I was completely enamoured with UK design collective last episode, I am spellbound by Jeanette Johns's cryptic artwork on Provincial, the debut solo full-length album for The Weakerthans' lead singer John K. Samson. This artist living and working in Winnipeg, Manitoba completed her BFA (honours) majoring in printmaking in 2008 at the University of Manitoba. Johns works primarily in silkscreen and etching, often with the addition of a variety of other techniques such as paper marbling, gold leaf and digital printing. She explores the relationship between observation and aesthetic experience by constructing and layering imagery of maps, diagrams and graphs.
The album sleeve shows Jeanette using geometric patterns in an effort to translate the beauty of order. By colouring in the rectangles defined by the rules and lines in what seems to be an accounting book she creates an image that is both systematic and random. It is an abstract composition of unusual beauty, occupying a realm somewhere between the organic and the mathematical. The type is again Futura, but wonderfully set, so I can live with that. The stamped number 109 in the upper right corner is a nice detail which adds to the authenticity of the .
Attack On Memory, the second album for Cleveland's Cloud Nothings was produced by Steve Albini. Above the blurry photograph of a lighthouse we find the lovely FF Magda Clean.
I really like the atmosphere in the cover image of Laura Gibson's latest, La Grande, an album inspired in part by the town of the same name in Oregon. The singer-songwriter, wrapped in a blanket with native American patterns, is photographed standing behind a camp fire. The very deep blue of the night sky creates a gorgeous contrast with the black forest and the red, golden and earth tones in the foreground. Because of the long exposure the sparks in the fire create mesmerizing, almost calligraphic lines.
Although the capitals and some small letters are identical, I don't think the script is a font but hand-lettered. It resembles a curlier FF Pepe. Identical letters most probably were copy-pasted, a common practice in lettering. The same script can also be found on the covers of her two previous albums, and we see how it evolves towards its present form. It is not exactly what I would call an accomplished style of calligraphy. Nevertheless its naive and somewhat awkward structure suits the artwork.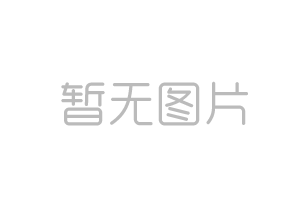 The album cover for Sinners Never Sleep, the album produced by Garth "GGGarth" Richardson for the rock band from England You Me at Six, made me do a double-take. That board and plastic letters looked strangely familiar…
And indeed, these are the exact same letters as found on a little over three years ago on The FontFeed.
The art that graces the cover of Making Mirrors, the first album in five years from Gotye, was painted in the 1980s by Frank De Backer, the father of the Belgian-Australian singer and multi-instrumentalist (real name Wally De Backer).
Gotye-Somebody That I Used To Know (feat. Kimbra)-official film clip from Gotye on Vimeo.
The graphic style was interpreted by body artist Emma Hack for the official music video of the single Somebody That I Used To Know on which New Zealand singer/songwriter Kimbra guests. Emma's 21-year career has evolved from beginnings as a children's face painter and qualified hairdresser and make-up artist, to a body illustrator and visual artist of world acclaim. Directed, produced and edited by Natasha Pincus, the clip shows both artists gradually being overpainted to blend in with the mural in the background. The video took 23 hours to paint and film in stop motion, and it's quite impressive.
Kimbra herself must have a thing for bodypainting, as the cover for her debut long player Vows attests.
We finish in style with Clay Class, post-punkers Tobin Prinz and Suzi Horn a.k.a. Prinzhorn Dance School's follow-up to their self-titled debut. Their sparse indie rock sound is visualised with quiet images of (dried) flowers and leaves. It is fitting that all type is set in all lowercase OCR-A, yet each time I see this face used I wonder why some designers are so afraid of "real" type. There are other contemporary options that convey the same atmosphere, like the aforementioned FF Magda Clean and FF Alega and some others.
Oh yeah, there's one thing I learned on my train ride to Paris Thursday evening – writing at 300 km/h didn't magically make me work any faster. But at least I didn't waste any time.